Calling all chocolate lovers — we're spreading the ultimate chocolatey joy with our totally irresistible Protein Spreads. Simply dive in spoon first. We won't judge. Spread Protein from Yava Labs is a great source of protein. It is made with quality whey protein concentrate. Yava Labs Spread Protein does not contain any added sugar for more healthy meal. Our Spread Protein is not made with Palm oil, and comes with a tasty flavour of Double Chocolate.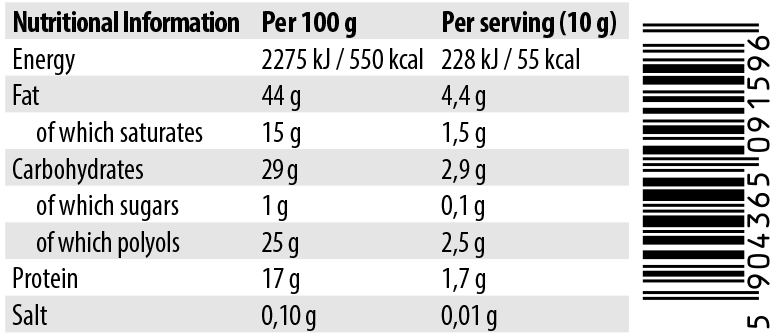 Yava Labs Spread Protein comes in 200g jar. The Jar of Spread Protein contains 228kj / 55kcal, a fat of 4,4g, 2,9g Carbs, and 1,7g of protein per servings which is 10g.
Suggest use: Anytime! They're the perfect way to liven up sandwiches, toast, pancakes, or even to use in baking for a sweet, nutritious alternative that helps to boost your protein intake. Of course, you could always just grab a spoon and get straight in there — no judging here.
Warning: It is not recommended for pregnant women, breastfeeding mothers, and people allergic to any product's ingredients. A dietary supplement cannot be a replacement for a healthy lifestyle. Do not exceed the recommended daily dose.
Storage: Store in a tightly closed, original container, at room temperature, protected from light. Keep out of reach of children.
You can use the form below to contact us for wholesale or more information about products and our team will be in touch with you soon. You may use the contact information below to reach us.